Branded Portals
We might not be genies, but we'll still grant your wish of creating a customized online portal for managing and fulfilling all your printing, apparel, promotional products and other branded assets. We'll handle the boring stuff like setting up different levels of access and permissions, managing inventory, tracking orders, and give you peace of mind so you can focus on what your company does best. Our portals are highly customizable with different payment options and even custom document creation and approval. It'll cost you nothing to have a chat with us about your needs. So call Clay, Kurt or Nic at (775) 852-8800 and let's make your branding wishes come true!
Incentive and Reward Programs
Why spend a fortune on hiring new talent when you can keep the gems you already have? If your organization has 200 or more employees and you're looking for ways to reward and incentivize them, Reno Type has the answer. Sure, we offer the usual suspects like bicycles, barbeques and toasters -- but why settle for basic when you can go above and beyond? Gift cards or travel, anyone? With nearly a million desirable, quality name-brand products at or below retail cost, the possibilities are endless. Volunteer recognition, safety programs, sales contests, longevity rewards, you name it, we've got it. Give Clay, Nic or Kurt a call at (775) 852-8800 to schedule a consultation and let's take your program to new heights.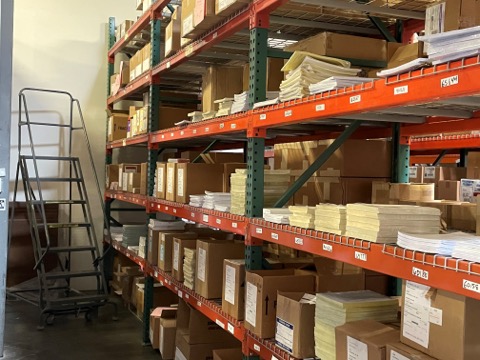 Warehousing and Fulfillment Programs
All of this is facilitated by our new warehouse and the team that manages it (shout out to Courtney, Ralph and Abi!). The warehouse is equipped to handle and store a wide range of products, including apparel, promotional items, and printed materials, and fulfillment services include pick and pack, kitting and assembly, and shipping. You can store your products in our warehouse and use a custom portal to manage the process of picking, packing, and shipping the products to customers or employees. We've negotiated drop-ship arrangements one-at-a-time with suppliers of higher-end incentive products, making our warehouse and distribution network virtually nation-wide. Ready to explore options and opportunities, Call Clay, Kurt or Nic today at (775) 852-8800.